After long thinking about which new high mount exhaust it was going to be.. (Between Akra, Arrow, Remus and HP-corse) i have decided;
Just ordered the AC Schnitzer High mount for the Urban g/s last week..
The new silencer should be coming in this week.. Have not seen this silencer mounted here on the forum, will post pictures and sound soon
From reviews/video's i think the AC Schnitzer gives a bit of a deeper/darker sound than the stock.. exactly what i am after.
Pics of the silencer that i ordered;
But then i did not order the black one.. but the all silver one;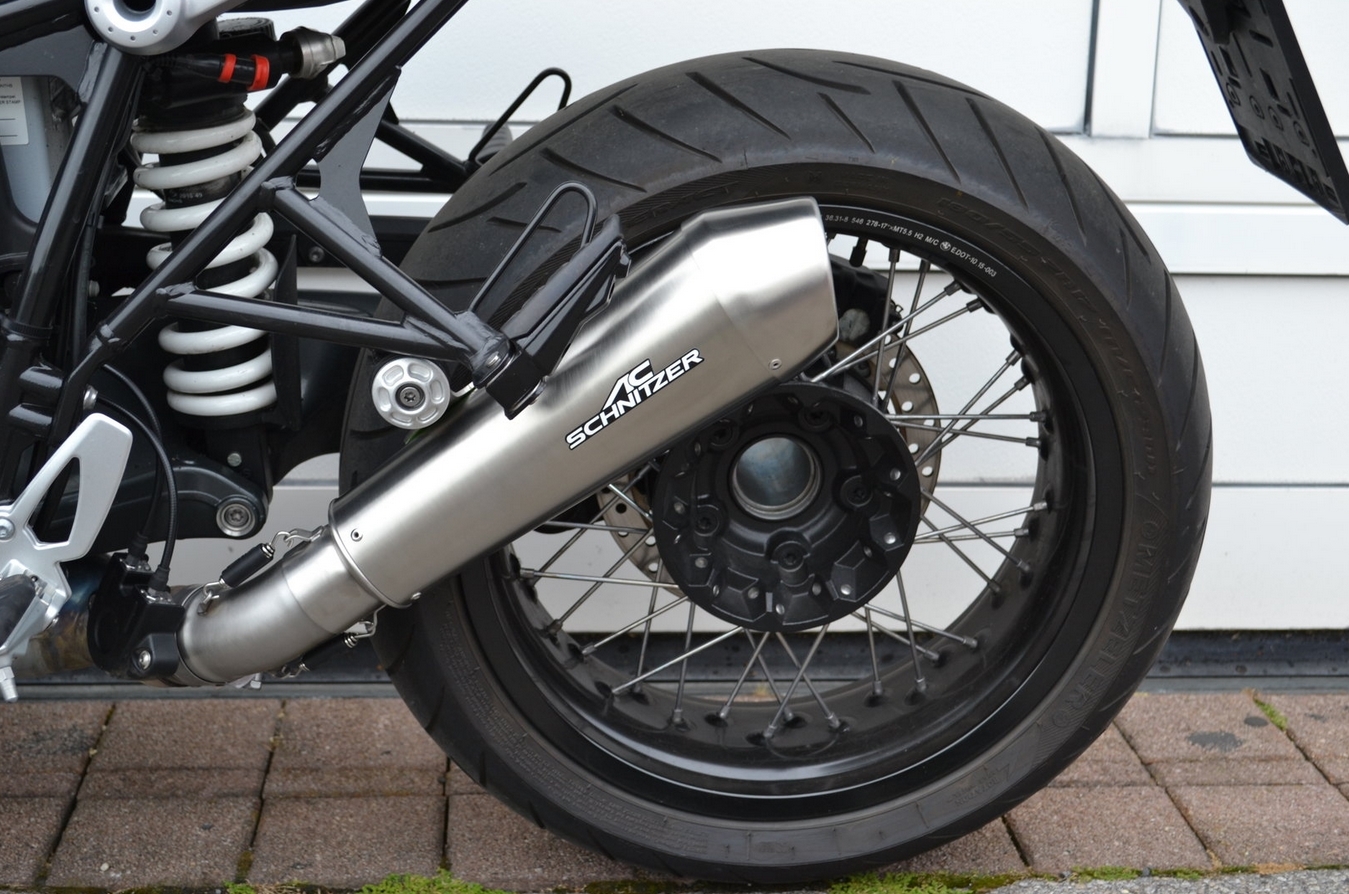 I also mounted the Puig side plates yesterday..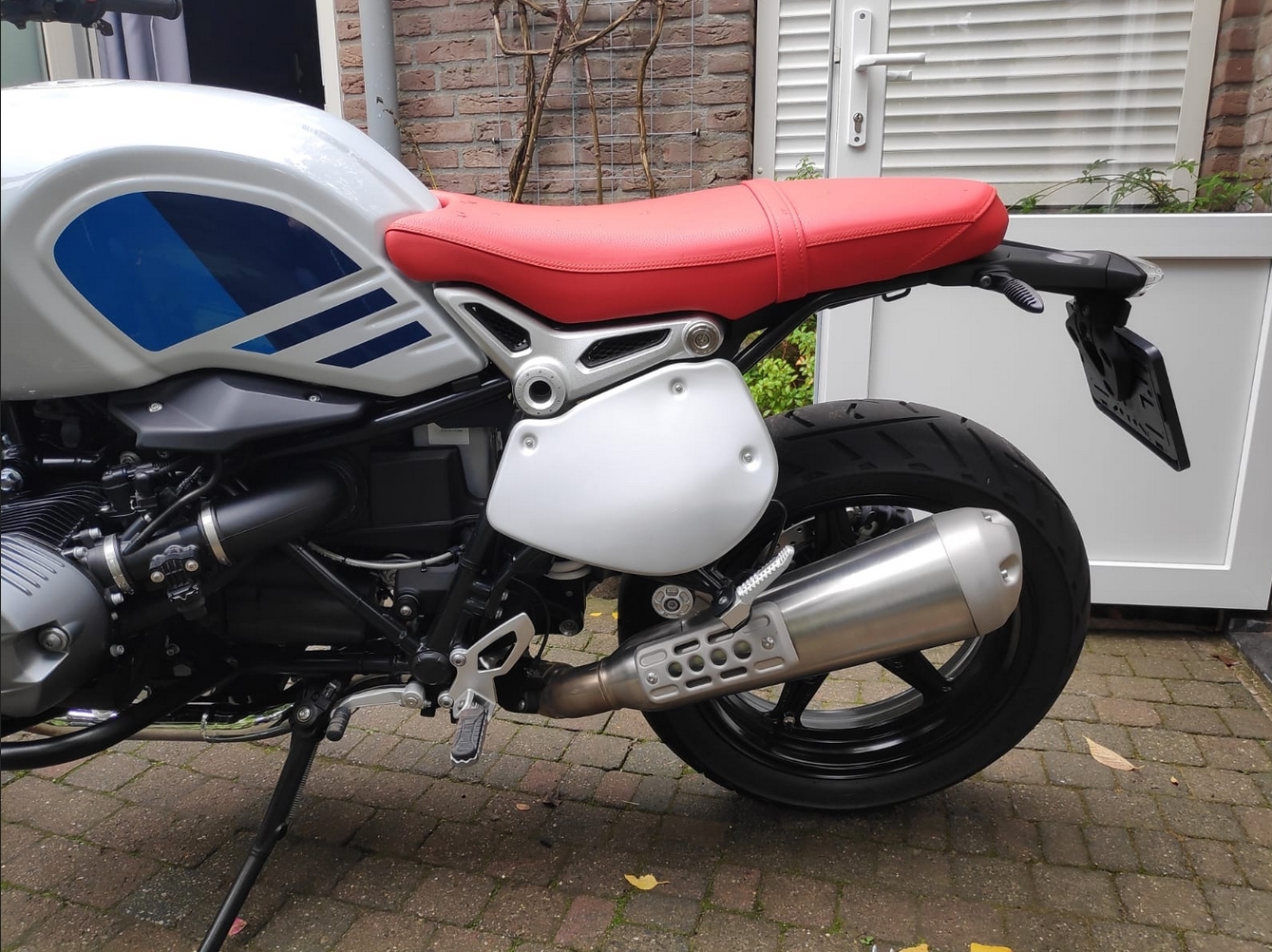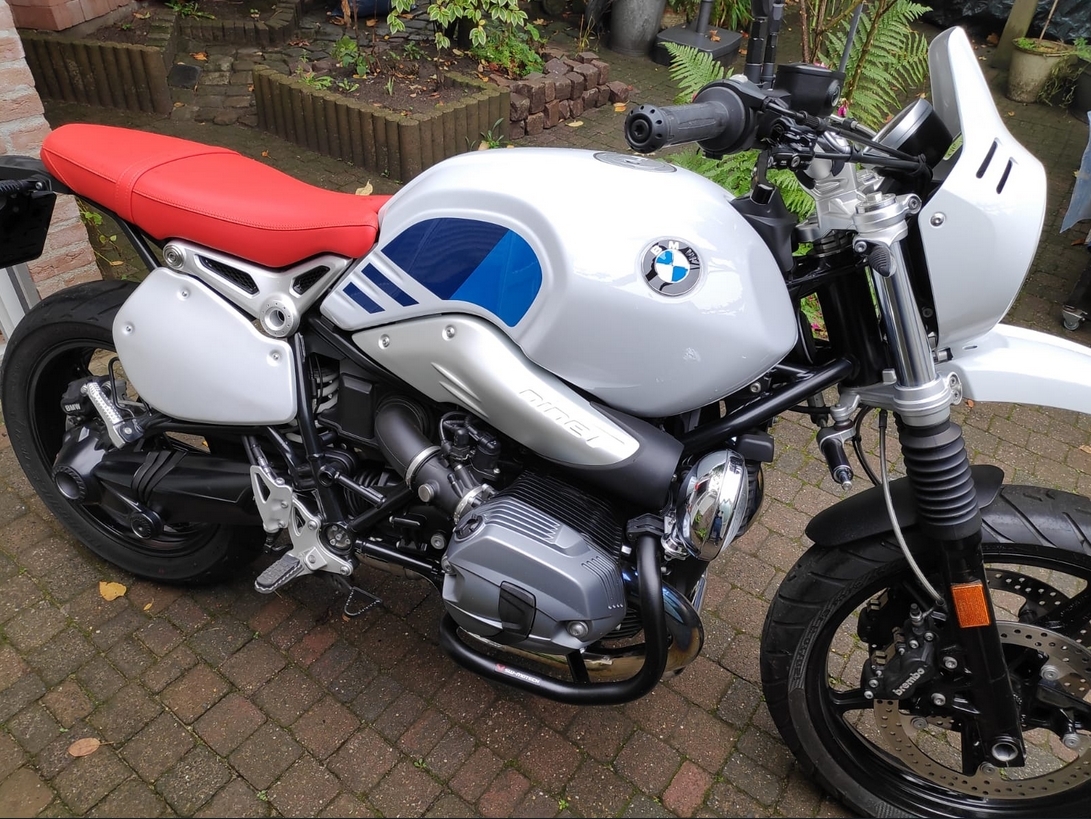 The side plates in combination with the high mount exhaust and removed rear sets should give the "ass" a bit more body.
Also looking into the Wunderlicht Enduro tail to go along with it. The colours of the paint/metal parts are also not 'Final'.. but more on that some other time.. first the "basis"